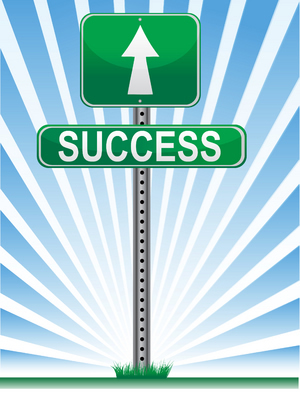 For your success, visibility!!
Throughout the development of your website and in the creation of your traffic we will accompany you. Together we will construct an entirely personalized strategy whose performance will have total transparency.
Find below a logical succession of the steps to follow in the management of a project. Depending on the project certain steps can be modified or eliminated. We offer you the opportunity to test our service and our efficiency.
Objective
First we will have to find out from you what you expect from the project.
For example:
Improve the general position of your website in order to gain more customers.
Push a certain part of your services that should bring more income.
Be on top for a certain keyword in Google.
There are many expectations possible, each company and website is personal. For this reason we will put all our efforts in order to understand your needs and expectations.
Entry analysis
Second step: we will make an analysis of your website.
During this step we will analyse your website, its position in search engines and its potential to be optimized for search engines.
We will also find out which pages are already well placed in search engines, in order to keep, what already has been done and to concentrate our energy on new sources of income.
This analysis can be done as part of a complete project or separately for example, in order to have an overview of the situation.
Competition analysis
During this analysis we will find out who are your competitors online. Sometimes you will be surprised to see that you have different competitors than on the traditional market place.
The work here is to find out their weak and strong points in order to do better.
We will analyse the keywords and optimize their position on the market.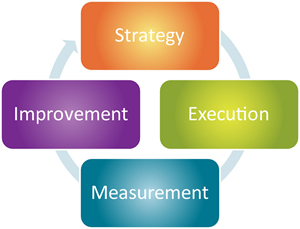 Strategy creation
Once this is done, all the data will be put together in order to create the strategy.

The strategy will take all points in consideration.

Your needs
Your goal
Your website
Your competition
The following steps will depend on the planned strategy.
Below find a list of steps usually done but the order and the details will change from case to case.
Technical check
Correction of errors on the website, that block search engines from surfing on your website.
Many websites have been created without search engine optimization in mind. Some small corrections on the website can make big changes. Maybe your website does not need this step, as mentioned above all the steps below will be tailored to fit your project.
I remember one customer who asked us to help him make his website appear in search engines. We did a 1hour intervention on his home page and the customer requests started to come in. At this time he had very small budgets, and he was thankful that we had such a small price for the work done. He did not wait long to come back with bigger budgets. He has now been using our maintenance service since 6 years. His company and website have grown a lot since.
On page optimization
During this process we will optimize your pages for search engines. Search engines are machines, they need that your pages are organized in a way that they can understand them. The work here will be to make your pages human and search engine friendly.
This will include optimization of the invisible information sent to the search engine (meta tags). This information must be well organized and understandable for the search engine, as well as on the visible part, on the communication between the pages and on the organization of the website structure.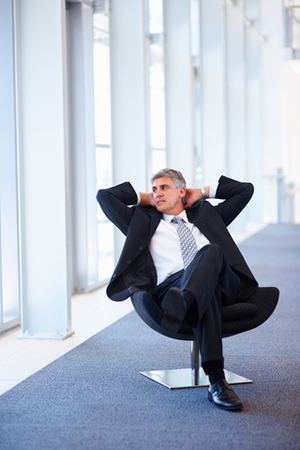 Relax we care about your website
XML Site map
We will create a site map of your website and submit it to the major search engines. This site map will help search engines locate your pages and visit them regularly to find changes.
Ask for your customized offer now
Off page optimization
This is optimization done outside your website. If your website is already well organized for search engines we may start directly with this step.In this process we will have to show to the search engines that your website is famous. As I said already, search engines are machines and therefore unable to decide if your page is really the good one to place on top. So search engines are stupid? Yes, but their owners not.Google for example uses the eyes of the internet user to adjust their result page.
Here's an example: if a website puts a link towards your website and this link says you sell watches, he will remember that.This way the search engine uses the other person as an appreciation. This person who posted the link with the text "watches" on the link is a human user. So this way Google can get information from human users on top of the information you inserted on your page.

This part is one of the most important steps in doing the strategy.
To do this we have different systems.
Depending on your needs we will use different ways, mostly a combination of several.
Registration in different key websites of your industry or service.
Manual registration in directories.
Link exchange campaigns.
Article submission.
Blogs, social communities etc...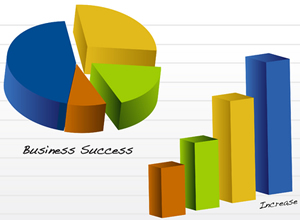 Monthly statistics monitoring
This is the step that will make the biggest change on your sales.
We will follow your statistics and provide you with a monthly report with interpretation of the figures. These reports will be written in understandable languages.
Monitoring and interpreting your statistics will not only show the success of the strategy.
It will be:
Provide us the necessary data to adapt the ongoing strategy
Guide you and us for the next step to take
Show us where we need to maintain
Show us what customers need from you
Show which services can be improved and where we can gain more new customers
This report will include an offer for the next logical step to take.
Depending on your needs many other steps can be undertaken like social media link presence.
Advanced statistics to find out the conversion to sales of your website visitors
Article submission
Video
Youtube
Facebook
Twitter
Local search optimization
Optimization of the page for more sales
SEO Copywriting
Paying top position in search engines
Contact us now for how to optimize your website for search engines!