Fine Steels and Metals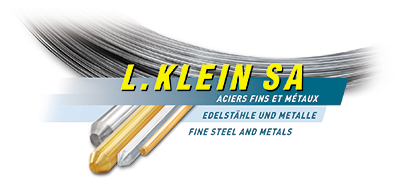 The Client
The family business L. Klein SA was founded in 1946 in Biel / Switzerland. In the last decades, it has developed from a regional distributor into an international corporation, exporting over 40% of their products.
The multilingual company based in Biel/Bienne is keeping more than 50 qualities of steel in stock. They offer a large range of diameters, round profiles, as bars and coils, as well as numerous intermediate dimensions. L. Klein SA also cater for small orders. This makes their technical assistance and customer relationships key to the organisation.
L. Klein SA is a forward-looking distributor. They inject their ISO certified processes with modern technology and environmentally friendly materials such as solar power, wood and rainwater.
It has grown into a company with more than 20 employees and belongs now to Schiess Holding AG. These days the business is managed by Olivier and Philippe Schiess. It is now operating in the 3rd generation and planning to the future. FairTech is proud to collaborate on this and to be able to contribute its part.
The Project
FairTech has been working with the family business since 2009. Their website stats went further and further down. This tends to happen for websites that start off well but do not invest in SEO in the long term.
We helped L. Klein SA organise the content on their website into a keyword-aware structure and re-organised their menu, based on the keyword research that discovered the best topics to grow their traffic and business.
We researched the new keywords that they needed to target potential customers and created new pages and categories within the website.
Results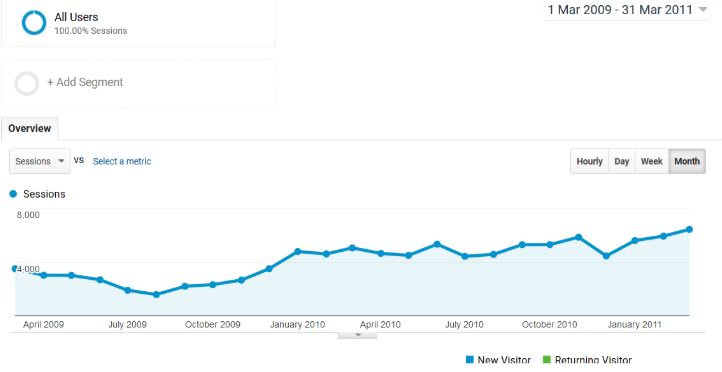 Once the on-page work was done, we started with off-page optimisation. This ran in parallel with consistent content creation and social media sharing. Between August 2009 and March 2010 the website's traffic grew from 2,000 unique visitors to over 7,000.
In order to maintain the high quality of service to their clients for which they are known for, L. Klein SA asked us not to work towards increasing their website traffic, but to stabilize it and maintain its regularity. Over the next nine years we have kept the traffic flow to their website constant. However, a crisis in the watch making industry in 2018 led to fewer inquiries, even though the visitor traffic on the site was stable. In order to compensate, FairTech increased the traffic once again. A few months later, the client confirmed that the number of inquiries was back to normal. In the graph below you can see the plateau where traffic has been kept constant over the years and the increase from 2018.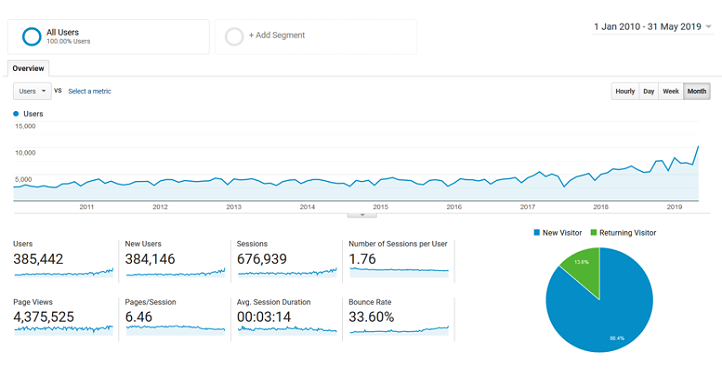 This exponential business growth and the certainty of maintaining a consistent situation, makes Klein to continue investing in FairTech's services. Nowadays, on average 390 users visit the website daily.
Client's Review
"What we highly appreciate at FairTech, is their regularity in work on our project. They have a "red thread" and all actions are running in accordance with it.
FairTech's work has highly contributed in the success of our company.
They continuously adapt the strategy to achieve the best possible results for us.
It is remarkable how well their employees who are entrusted with our project learned the roots of our subject matter / industry during the years.
Starting from an impulse we give concerning our desires and needs, they are always able to recognize them and independently translate them into the requirements necessary to increase our success on the Internet.
Since we have been working with FairTech for many years, they know and respect our corporate ethics, they know what is in our interest and what is not, and they correspondingly represent this very well."