Our Partners
Nobody can claim to cover all fields of online marketing perfectly. FairTech offers this complete service as we work with qualified, professional partner companies in certain areas. We manage your project, you get all results from a single source, taking advantage of the services of several specialized companies.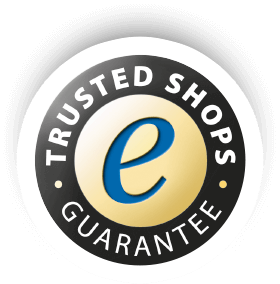 Trusted shops
Their name is their mission. Trusted Shops is the leading European Trustmark for online shops.
They provide services to increase the safety and online trust for both online buyers and merchants.
FairTech is an official partner of Trusted Shops and provides its online store customers with the opportunity to give a reliable guide to consumers by using the seal.
http://www.trustedshops.de

CCV Online Shops
With the increase in digitization of society and business, we often recommend to our clients to extend their project by an online shop.
In many cases, CCV is the ideal choice. They offer an "all in one" solution to create your online shop according to your wishes and needs for a very competitive price.
FairTech works together with CCV in order to render the online shops SEO friendly.
We offer SEO Packages for CCV Shop users as well as help our customers to start a CCV Shop.
https://www.ccvshop.ch/

Explainer Video
For successful online marketing, videos are an important element. It has shown that the attention of visitors is significantly increased through the use of videos on websites.
For this reason, FairTech uses Explainer as a partner. They offer different styles of videos, depending on the needs of the project.
http://explainer.ch/

Full Solution
Full Solution offers a unique solution in Europe with the Semeion Software Platform: an enterprise software to manage the core business processes and the customer relations by connecting the ERP, ECM and CRM of your company.
FairTech collaborates with Full Solution to help to solve B2B and B2C companies' major operational challenges and helps to reduce operational costs, increase their revenues and competitiveness, design their future and strategic services and related quality, and maximize the benefits of a powerful communication with end-customers.
http://www.fullsolution.ch/en